Felt intimidated when I saw Mau and Tina posted up celebrities. And.. the sad thing was, no one ever said I look like any celebrities.. But, I always look like a friend of theirs. Even male friends!
So… I think hard, and finally came up with this..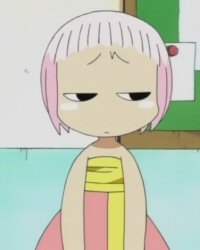 Not a celebrity.. but at least sikit-sikit well-known?
A lot of my friends said I look like Guu.
Even attitude and personality at some point.
Hehheheee.