This is a super back dated post.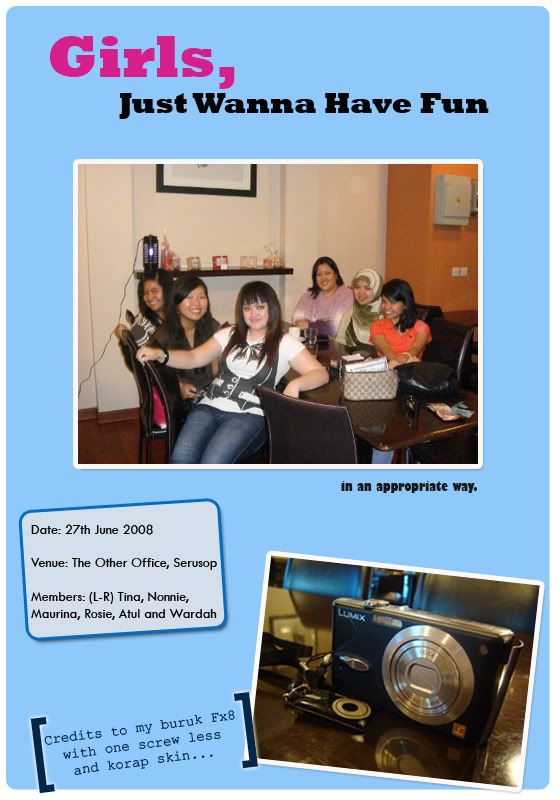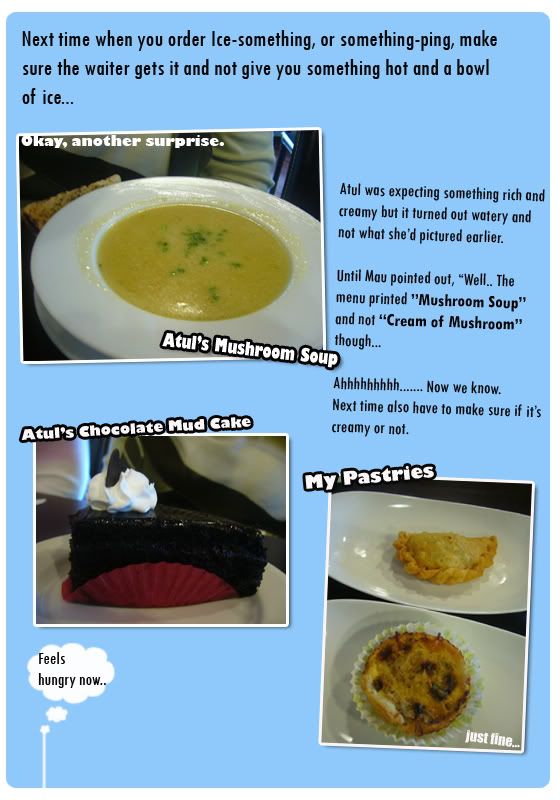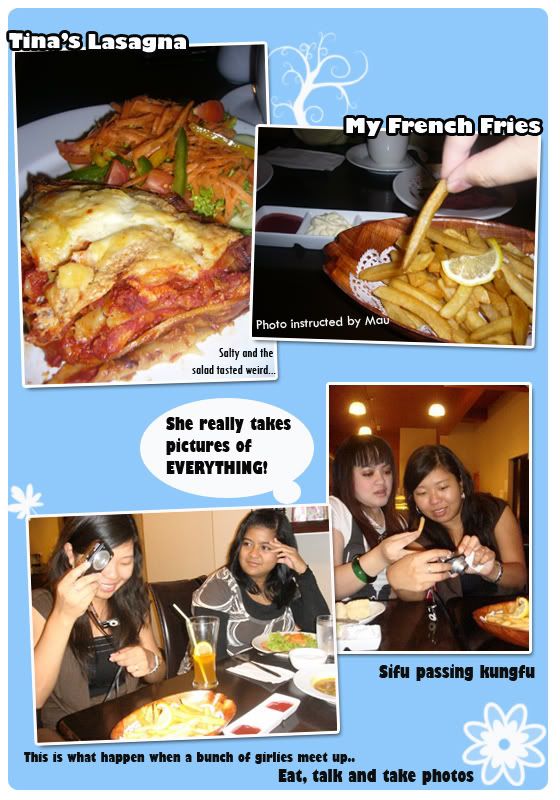 The afternoon... or I should say night was really fun! We stayed there from 4pm
(Atul, Tina and I.. we're the early birds, the rest were late. Biasa.)
until 8pm! Talked and laughed
A LOT
! As for The Other Office, honestly... I'm not quite sure if I'm going for a third visit again because the second one was kind of disappointing, or TOO SURPRISING for us?
Seriously. Ice Cappuccino?
(Crap! I spelled it wrongly in the above photos! Photoshop does not have spelling check bah! And I don't drink coffee, I can't spell Cuppacino.. I mean, Cappuccino.)
I still couldn't believe that guy served
Tina
a cup of hot cappuccino with a bowl of ice and called it
ICE CAPPUCCINO
!!! Like, wth.
Rosie
was damn funny! She wanted to camwhore with
Atul
and instead of facing the lens to their faces, she pointed it to the wall and paused for few seconds thinking why so hairan... she's seeing white patched on her camera... Its her LCD screen lah!
Eh wait... all of them happened to be wordpressers and I was the only blogspoter. Nevermind, I'm also a wordpresser in some way, I have my "backup blog" there. In case blogspot makan all my posts one day.
And did you guys see my camera? The metal is still dangling there as I have not stick any double-tape or find a replacement screw for it. The girls shouted in astonishment when they saw how buruk or badly abused my camera is.
What to do... I'm a "rough user" as per Fussy.
She complains a lot that I don't take care of my stuffs and I made up an excuse saying that my things are more tahan after I simply hantam used them.
Some people very sayang their stuffs one.. One scratch also don't have. But like tofu, very fast rosak liao. Mine hor, all look buruk outside but inside damn tahan okay.
Look at my 3 yo camera, ugly exterior but my photos still okay right? Better than SL's Sony T200. Hhahahaa.
I'm so going to lose all my friends if I continue to poke fun of them in my blog.