It's back! We're back!


Last year's
was a blast, and this year will be double of it!
Seats are limited so quick
register
yourself now!
(8 taken, 17 left)
* * *



The button below will be placed in my sidebar.
To stay tune, click on it from time to time for updates.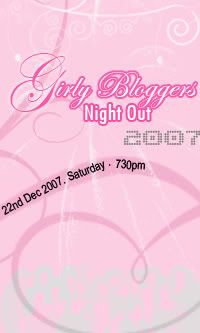 Oh wait... I think I did mentioned it on the title right?
Sorry guys, you can just
stay at home and watch your football match 'cos we ain't bringing you.
If you can't be there, at least tell me the poster and button look damn pwetty.
I wonder who made them...~
*wink*